A Lesson In Fashion Entrepreneurship From Toni Mascolo
"You need to have courage" to be an entrepreneur".
Toni Mascolo
From a single salon in Clapham, Toni&Guy has become a global franchise network. With branches stretching from New York to New Delhi to New South Wales, the sun never sets on the Toni&Guy empire.  At a talk hosted by The Clubhouse in Mayfair, Toni Mascolo expounded the values that underpin the business: innovation and education.
What lessons can today's fashion retail CEO or entrepreneur learn from a veteran of the hairdressing trade?

Innovation is born out of creativity
Fashion and hairdressing are inextricably linked. Edgy haircuts, impossible up-dos and crazy colours have all played an important role in reflecting the fashion zeitgeist. A powerful symbiotic relationship has existed ever since Vidal Sassoon created his famous five point cut for Mary Quant and Brothers Toni and Guy Mascolo opened their first salon in swinging London in 1963.
This relationship is reinforced on an annual basis when Toni&Guy sponsors London Fashion Week, as it has done for the last decade.
On what makes this household brand unique, Mascolo reveals, it is a blend of creativity that only the Italians are capable of. "We're Italians. We make women more beautiful, more sexy."
It is this kind of creativity that has constantly fuelled the innovation of the brand over the years, helping it to remain relevant against the ever-changing tide of fashion.
As Toni&Guy has evolved, so too has its offer. The salon chain manufactures and distributes its own hair products. A dab hand with the scissors and sheers himself, many of the dyes and styling products that are sold commercially by Toni&Guy were once hand-mixed during Mascolo's time as a hair stylist, a process that he refined over the years.
Fusing creativity with firm family values, he has since conferred the creative leadership to his daughter, Sacha Mascolo-Tarbuck.  In this respect, there is something almost artisanal about the nature with which Toni Mascolo has approached the business. This authenticity and heritage, that is often lost with big brands as they evolve, has only served strengthen their brand.
Education, education, education
Mascolo jokes that his ethos of "Education, education, education" was subsequently hijacked by the Labour Party but, unlike the changeable education policies of politics, Toni&Guy puts training at the heart of its business model and was one of the first salon chains to do so.
Toni&Guy academies equip its employees with the training and expertise required to progress in their careers. This investment is not without risks. While the opportunity to progress can prove a draw for trainee stylists, Toni&Guy must sometimes contend with the possibility that some stylists will take their training and go. Yet that is a risk Toni Mascolo is willing to take in order to guarantee the quality of service at his salons and maintain a talent stream for Toni&Guy. "You need to have courage" to be an entrepreneur, he says.
As the company's franchise model has developed, so too has its support services, creating a vertically integrated infrastructure that includes the academies.
This sits in parallel with the fashion industry. Top-ranking education centres such as Central Saint Martins in London create the designers of tomorrow. Yet, there is now a move to open schools where grass roots high- level craft is taught. This is a direct response to a "genuine, existential threat" that skills like tailoring are dying out.
"We need to safeguard any form of tradition and to do this we have to invest in the training of young talent. We cannot allow for a generational gap" says Francesco Pesci, CEO of menswear couture brand, Brioni, in an interview with Wallpaper magazine.  You can read more on this here.
Continuous change
Once a family of barbers, Toni&Guy now consists of stylists, training instructors, interior designers, bookkeepers and more, meaning its talent needs have escalated too. Mascolo is fully aware that "people will leave" and finding new people to fill those key roles is no easy feat. However, in Mascolo's opinion, a change of face (or hairstyle) here and there is no bad thing. After all, in order to be innovative, "You have to keep on changing." Whatever the industry.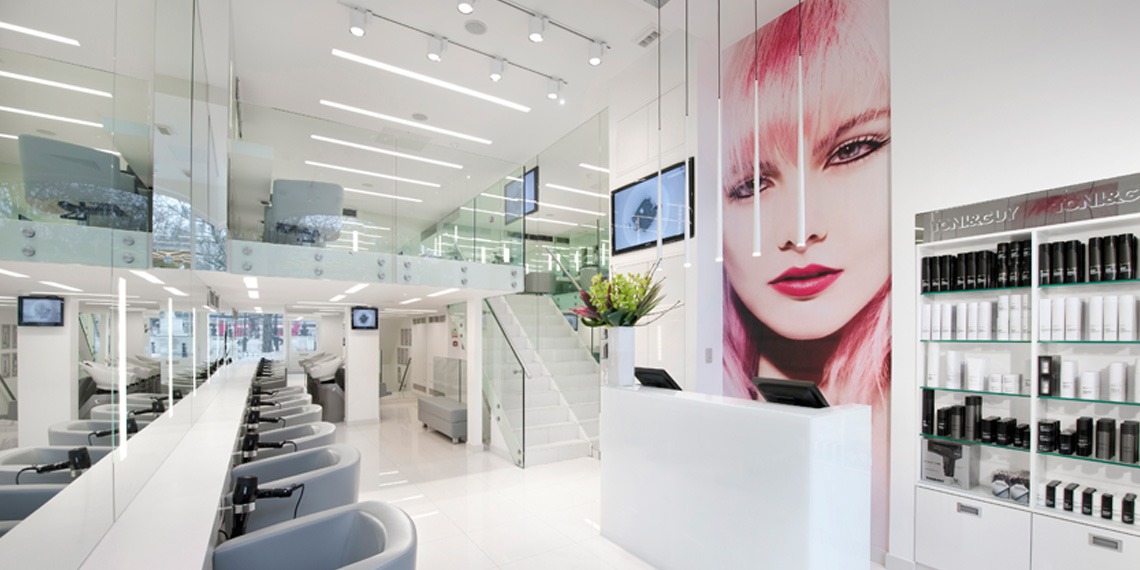 Image Source: Coolbrands.uk.com, thisismoney.co.uk